As mentioned in my 'Family' page, my parents are both from (then) East Bengal, which is now Bangladesh and have not inherited any property from there.
We now have a Two-Storey detached house built in 1997 in the city of Calcutta, India. The picture below shows the house when it was built as a one storey house spanning 1100 sq ft floor space. In 2008, the house was extended by another floor, spanning an additional 1400 sq ft floor space.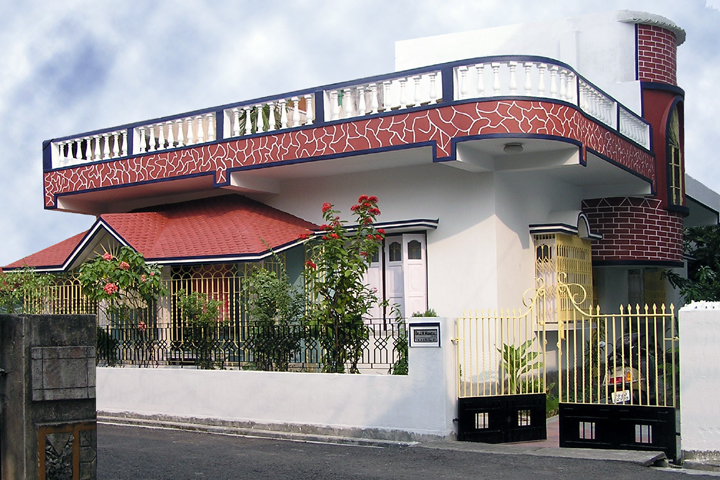 This is our first home in London. This is an early twentieth century built property which we bought in June 2008. Currently I and Aparna live here along with our son Aarush!